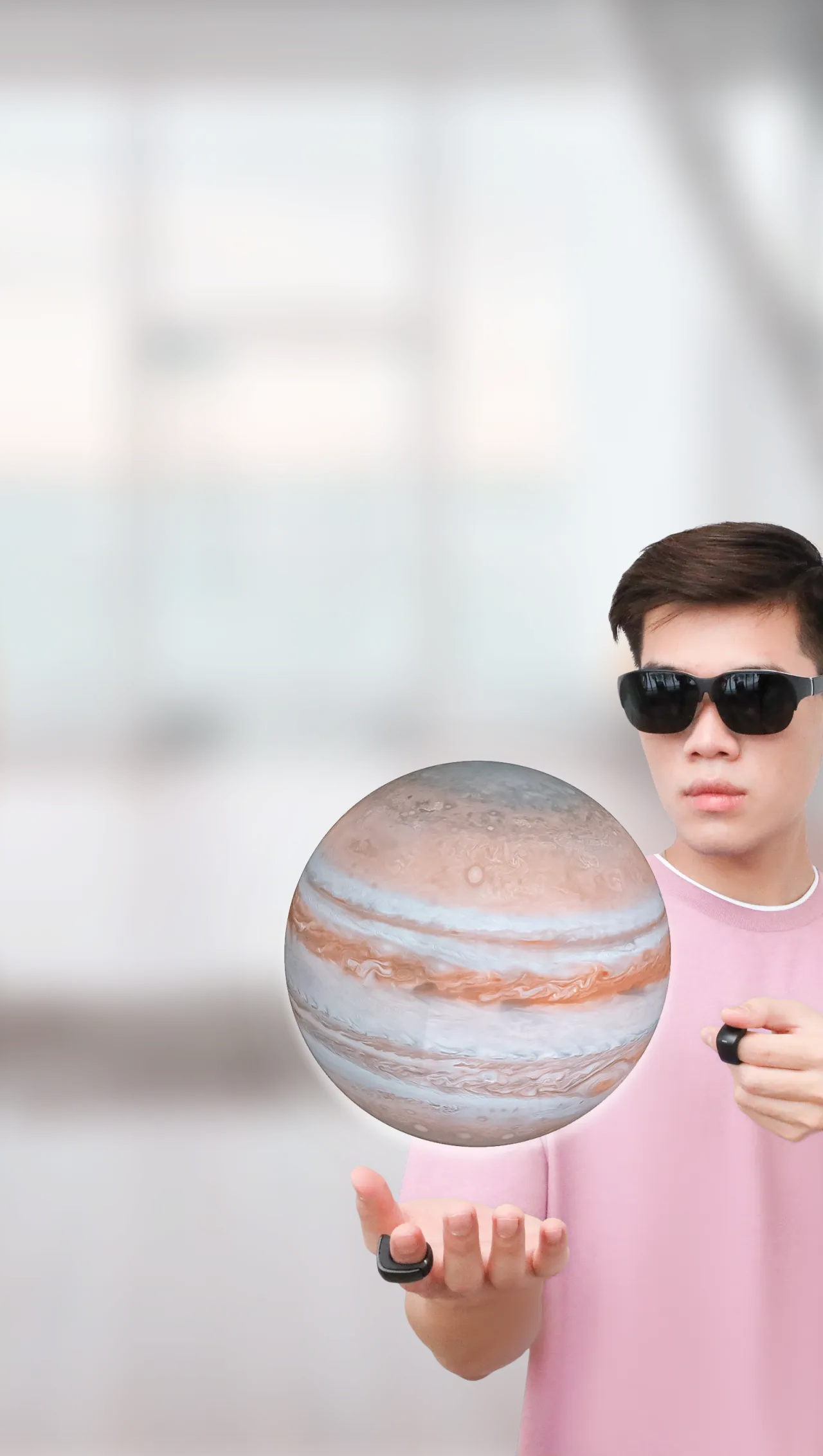 Fusion of tracking, input control and interface technologies for seamless AR interactions.
Intuitive
navigation
Free
hands
Haptic
feedback
Licensing innovative software and device reference designs for Augmented Reality.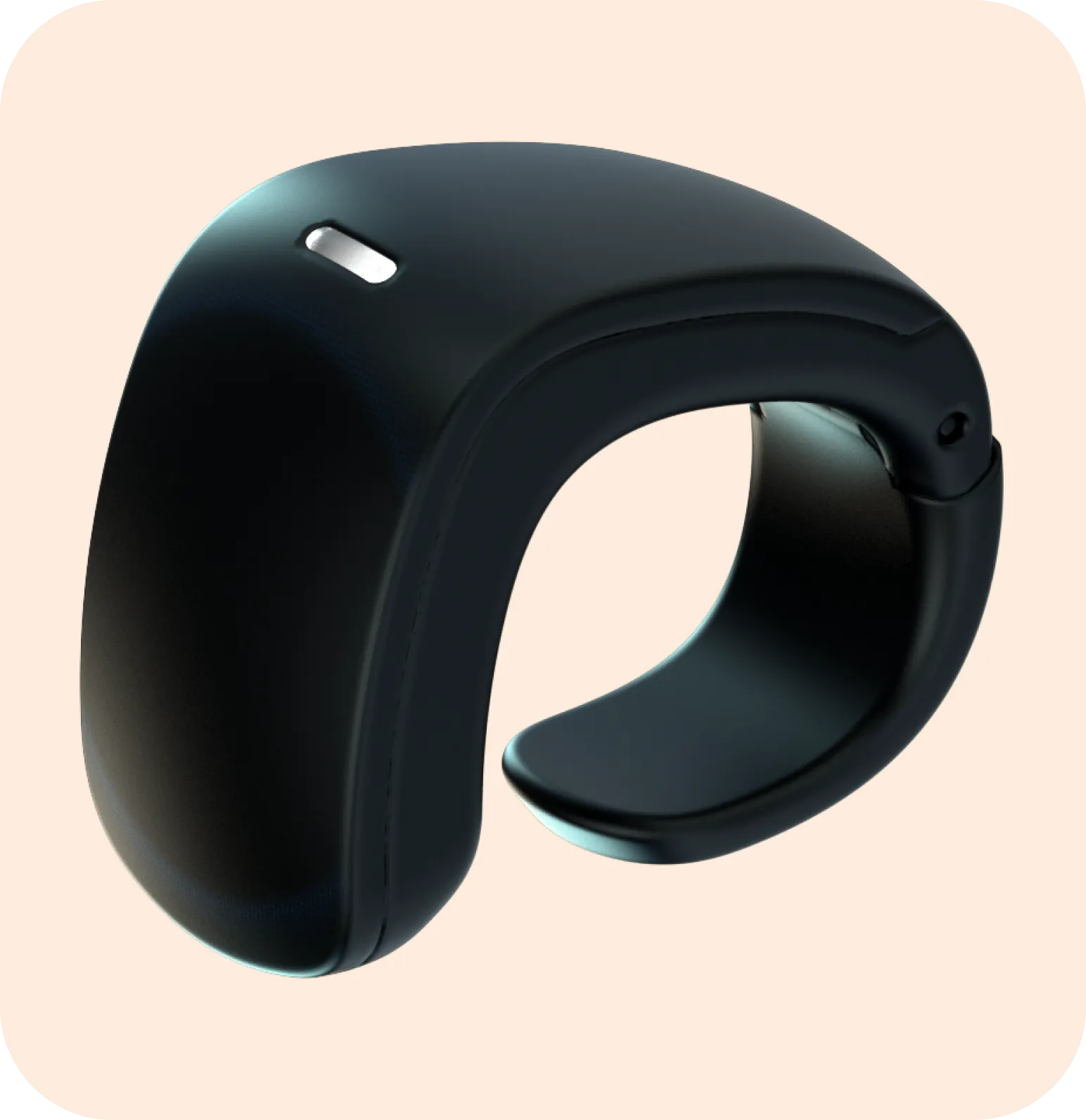 Powerful, lightweight finger based controller providing enhanced 3DoF and 6DoF tracking. Gesture recognition brings natural interactions to both augmented reality devices and 2D devices like smartphones or tablets.
6 axis IMU sensor
Touchpad with button
Haptic feedback
2 Hour battery life
Compatible with hand and finger tracking solutions
Works with AR/Smartphone/PC Apps
Hardware Design, Materials, and Engineering documents for manufacturing
Firmware binary library to run the device
Software device service on the HMD side
Data transfer protocol for low-latency communication
Factory setup & calibration SOPs for best performance
Demos and software plugins for maximum content compatibility
Engineering support during proof-of-concept and production cycle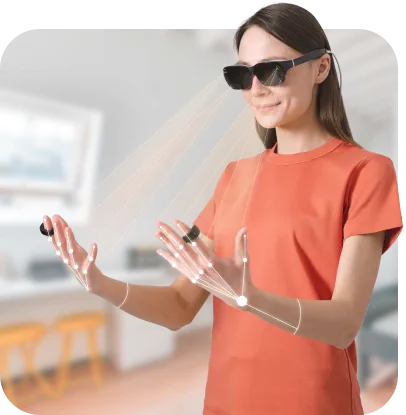 Innovative. Accurate. Limitless. A new approach to AR spatial tracking that fuses IMU and optical hand tracking data to provide outstanding 6DoF, 360-degree coverage.
Finch or 3rd party hand and finger tracking solutions compatible
Out-of-FoV tracking via IMU based kinematic modelling
Mitigated tracking loss or errors resulting from occlusion
Adaptable to any HMD
Reduced CPU load by prioritizing IMU data
For 3rd Party Solutions:
1st Stage: Proof of concept created using 3rd party's SDK for basic integration.
2nd Stage: Deep integration by working closely with 3rd party tracking provider.
Finch's Solution:
Universally compatible optical hands and fingers tracking algorithms
Accurate 22-point hand modeling
Customizable software library for grayscale stereo cameras
Device services to run any XR based hardware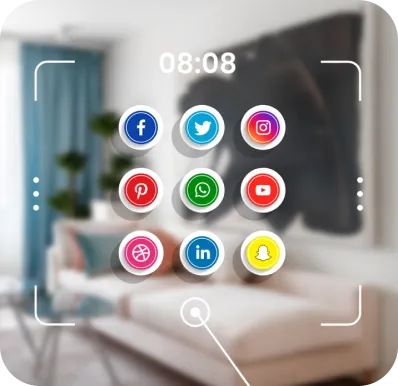 Advanced graphical user interface providing user navigation and access to web and streaming content libraries. Finch's innovative UX is achieved by fusing input methods that include hand and eye tracking, controller data, and voice recognition.
Clear and intuitive design
Supports any SXR based HMD
Includes native apps, web and streaming services
Visually customizable
Software package that contains an APK file with embedded device services
Integration with client HMD and software setup
Engineering support and documentation
Fusion of Interactions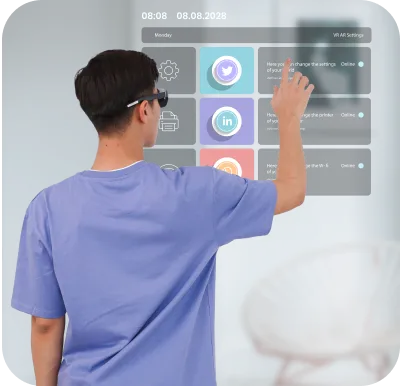 Hand interactions
Intuitively interact with virtual worlds and interfaces using natural hand gestures like grabbing or touching.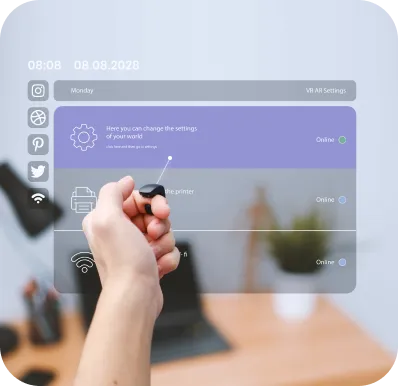 Controller interactions
FinchRing brings efficiency and speed when needed most. Navigate by laser pointer, grab with button clicks, and swipe or scroll by touchpad.
Use Cases
Seamless dual input control allows you to get the most out of every AR experience.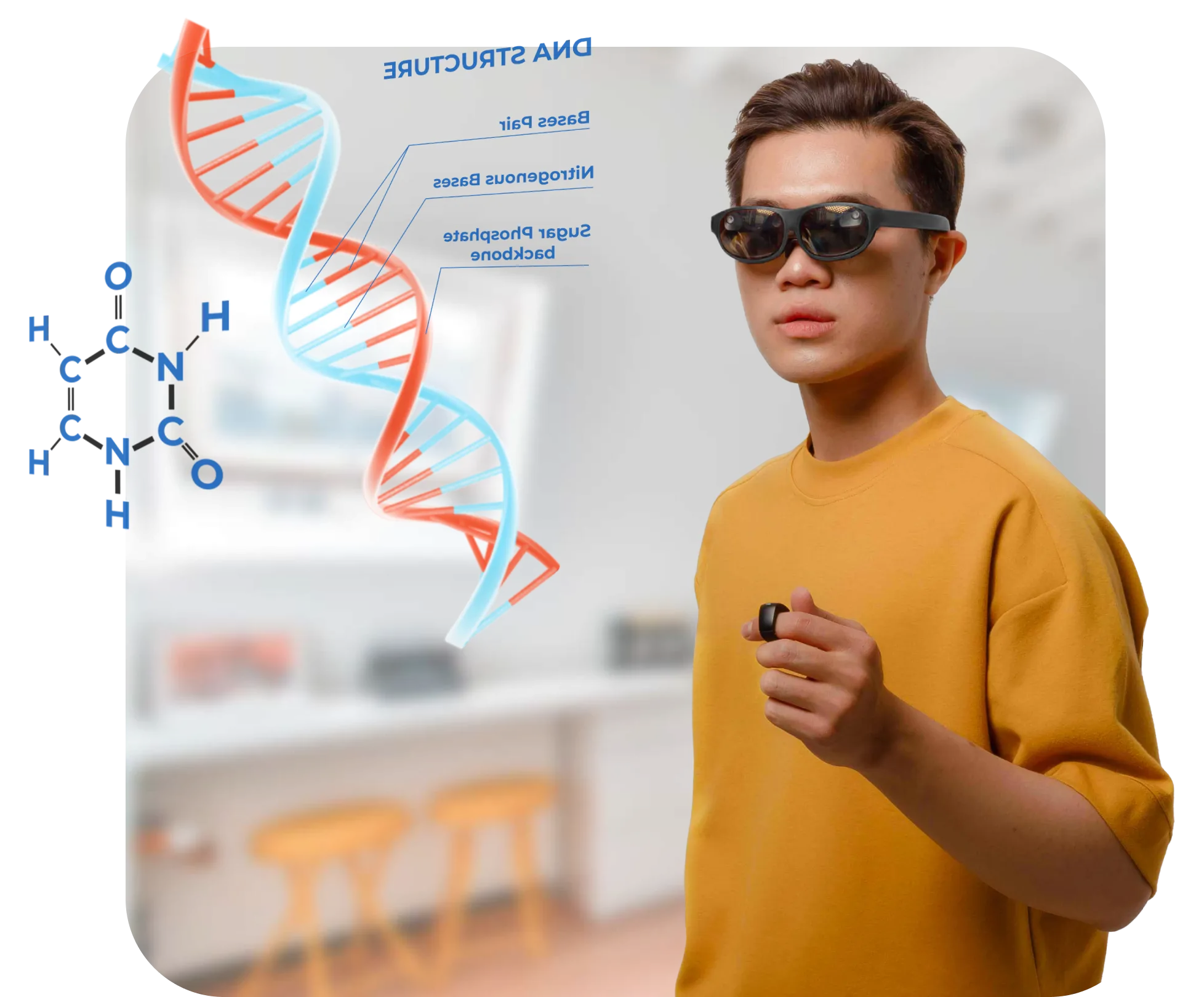 Education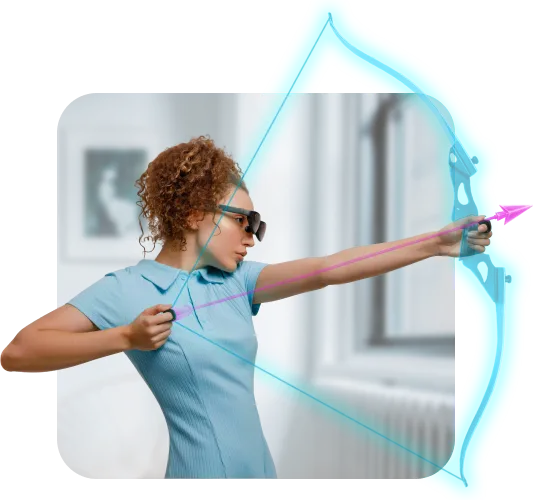 Games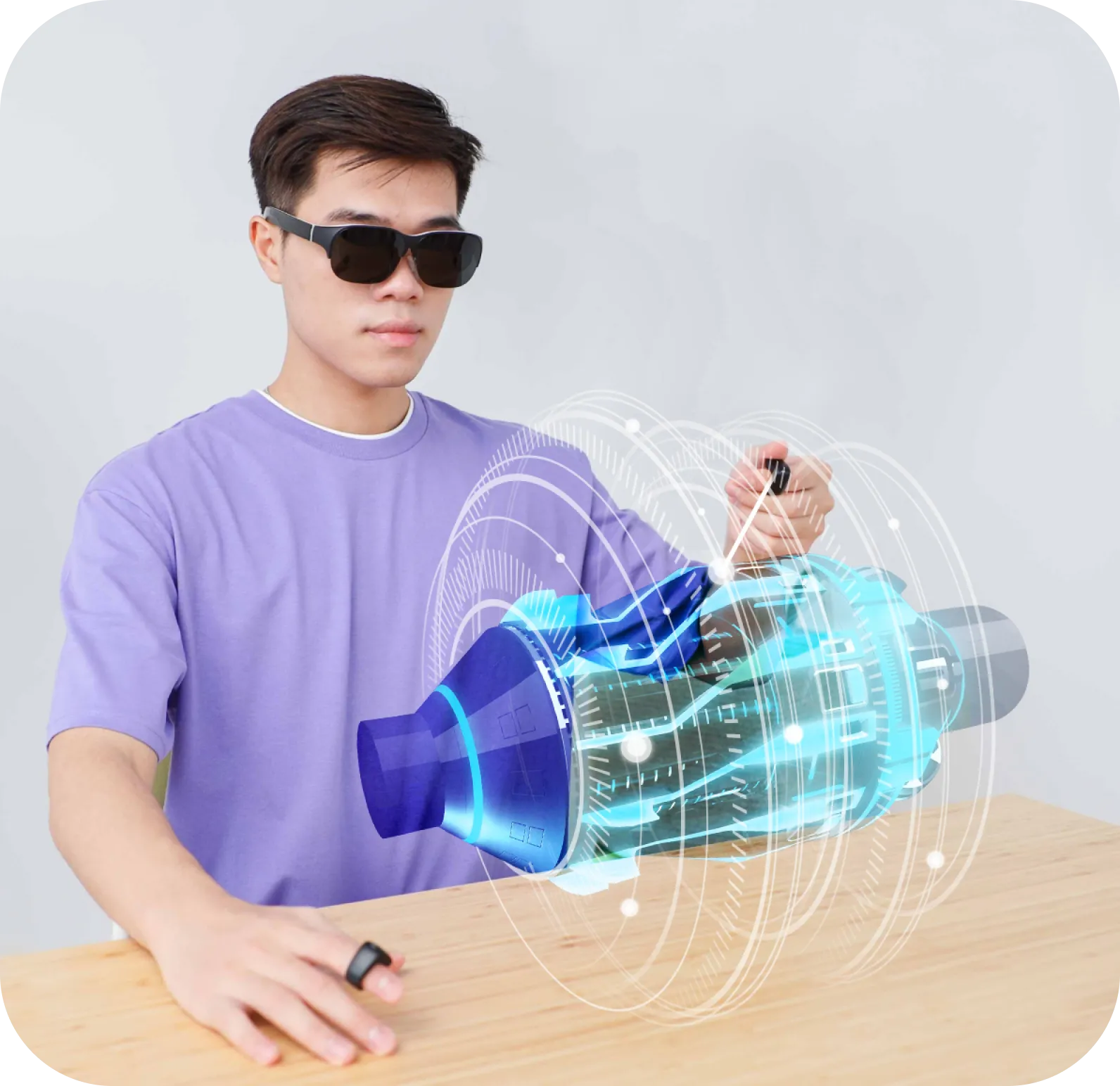 Simulators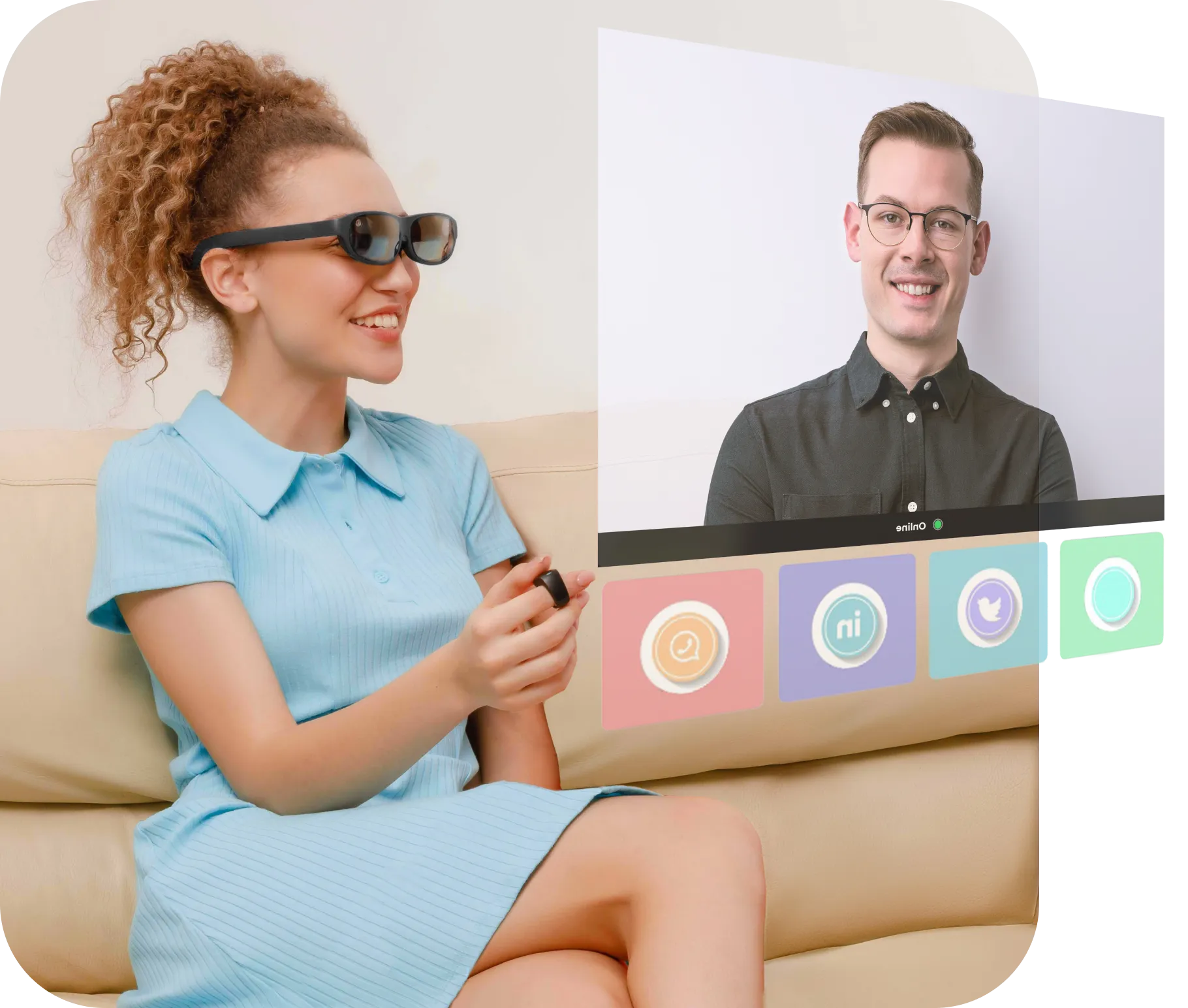 Viewing content
Features
Business
Universal
Support
We customize our solutions to work with any AR HMD.
Mass
Production Ready
All our solutions have been manufacture approved and verified.
Cost
Effective
Our designs have been rigorously optimized to lower cost while maintaining quality.
IP
Protection
Our proprietary technology is internationally patented.
Technology
Advanced
Tracking
6DoF, 360-degree tracking opens up limitless possibilities.
Small
CPU Footprint
Powerful tools without the performance hit.
Enable
AR Content
Compatible with all current and future marketplace content.
OS
Compatibility
Supports Android, iOS, MacOS, and Windows.