We develop input technologies and reference design controller solutions for all XR devices and content libraries.
Enabling the emerging metaverse
Finch is enabling the XR industry in the same way that touchscreens enabled smartphones. By simplifying complex human-machine interfaces, Finch enables partners to create new user experiences and content with natural interactions in virtual worlds.
Platform and ecosystem agnostic
Working across all ecosystems, Finch fuses tracking, input control and interface technologies for seamless interactions in XR. Our solutions are compatible with all major operating systems and hardware.
Licensing innovative input solutions
Finch works with partners to provide powerful interactions in XR with input solutions that are easy to integrate, well-supported by our team and reliable. We deliver industry-leading solutions that partners can seamlessly plug into their suite of products and experiences.
XR input technologies are in our DNA
We have deep experience with building unrivaled XR input solutions that achieve amazing accuracy. Fusing together computer vision, neural networks, reverse kinematics, and enhanced IMU data, Finch is the leader in natural interactions in digital worlds.
VR solutions
Controller, tracking, and input technologies to compliment any VR experience on the market.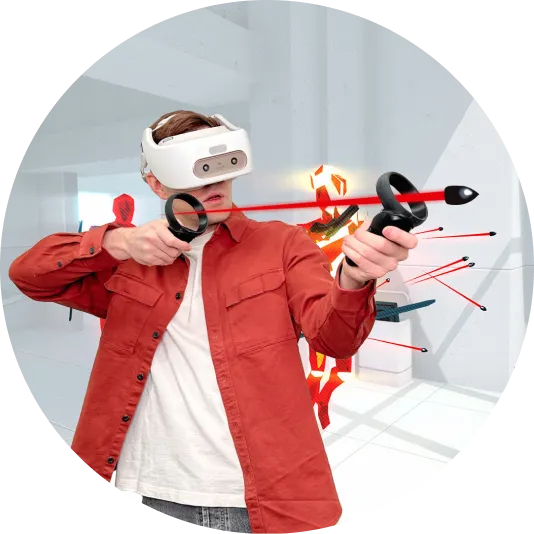 AR solutions
AR hand tracking and free hands controller solutions that bring utility and immersion at the same time.